About Us...
Founded by John Shamshoian in 1991, Realty Concepts is a real estate brokerage with offices in Fresno, Clovis, and Oakhurst. Over the years, Realty Concepts has expanded to serve the Central Valley successfully, while maintaining our integrity and close-knit family atmosphere. Our agents are local experts, with deep ties in their communities and a dedication to meeting each of their clients' needs.
At our core, Realty Concepts is a family first and a company second. By placing people before profits, we have created a culture wherein our agents are empowered, our communities are served, and our clients are cherished. "We're obsessed with our culture. We don't run our business like a business. We see Realty Concepts as a mission: to serve our Realtors so they can serve their clients," explains J.P. Shamshoian, CEO and Owner of Realty Concepts.
At Realty Concepts, our values are simple: quality before quantity, service before sales, people before profits, you before us. Every day, we work to deliver on that promise.
Contact Us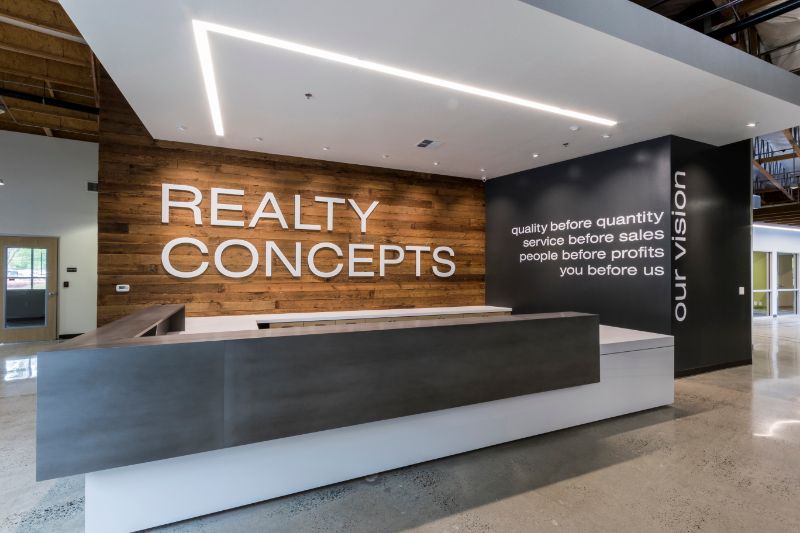 The RC Difference
Realty Concepts and our Realtors® have a reputation for holding ourselves to the highest ethical standards, working smarter than anyone else in the business, and always putting our clients' needs before our own. In an office full of ambitious high performers, vibrant personalities, and strong voices, we have created a loving, team-oriented, and truly unique family here.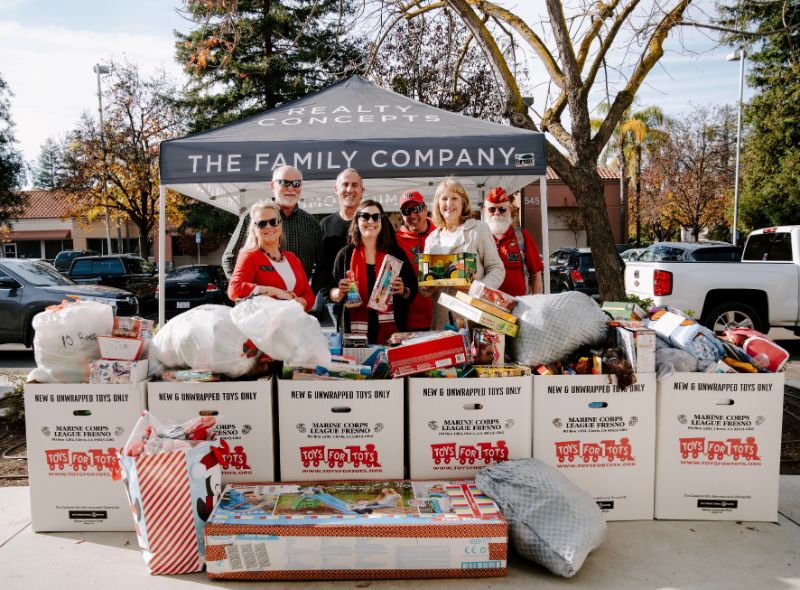 RC Cares
RC Cares is our outreach program, conducting multiple fundraisers every year to give back to our community. Its volunteers consist of RC agents and staff that love to uplift our beautiful community in any way that they can. With our yearly school supply, blood, food, and toy drives, we are able to help the communities that we work in. We also support our local firefighters and police departments with our Hearts for Heroes campaign where we deliver home-baked goods and hand-written thank you cards to their stations. We also contribute to numerous other campaigns throughout the year.
Testimonials
" Mrs. Pelltier worked hard and very professional. I appreciate her work ethic and communicative skills. She really listened to my concerns. "
- William D Price
" "Lillian was especially helpful with her innate knowledge of the local area, hot spots, and areas to focus on. She devoted a lot of time to showing properties to us that were right in the realm of things we were looking for. Because she lives nearby, she was able to point out the keys to mountain living and what to expect from our new home. She is professional, courteous, knowledgeable, timely, and we would recommend her to anyone looking to buy or sell a home in Oakhurst and the surrounding areas. Good experience." "
- Matt Uhre
" Lillian is very helpful and knowledgeable. Answered all of our questions and made good recommendations. If anyone is looking to buy a property near Yosemite give her a chance and see for yourself. "
- Nick
" Our agent is trustworthy and worked hard for us. "
- Carlie Kroeger
" I'm glad that 2019 was a great year for you, and that our sale was a part of that success. I am not surprised, however at your success. Your work ethic, integrity and professionalism are bound to pay off.  You stopped by our work site within a few months of our breaking ground, and kept in regular contact over a lengthy construction period. Do you know that not a single other realtor stopped by over that two year period, including the ones who are resident or have offices in the park?  I will certainly recommend your services if the opportunity arises.  I'm glad that we went in with an asking price under 400k for a quick sale. I was expecting a recession in 2020, and I had a lot of capital on the line, but of course I had no idea all this was coming. The new owners seem quite happy with their purchase, and their grandchild was born, I believe in late 2019, or maybe January of 2020 and is doing fine.I wish you all the best in 2020 and beyond, "
- Bill Marsh
Previous
Next